the complete version
LONDON - c 1777
SIR JOHN SOANE was at a meeting at the royal academy - he stated that -
GEORGE ROMNEY brought in a miniature painting
GAINSBOROUGH says the painting be better if the cape were painted blue.
SIR JOSHUA REYNOLDS disagrees
a very heated argument begins ....
gainsborough is challenged to prove his point
the very first & original

blue boy BY GEORGE ROMNEY



experts call Romney " the forgotten genius "
signed R o m n e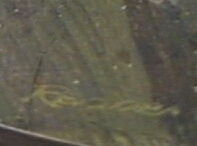 GAINSBOROUGH makes COPY OF ROMNEYS BLUE BOY
gainsborough paints this miniature -to prove his point
changing the cape to blue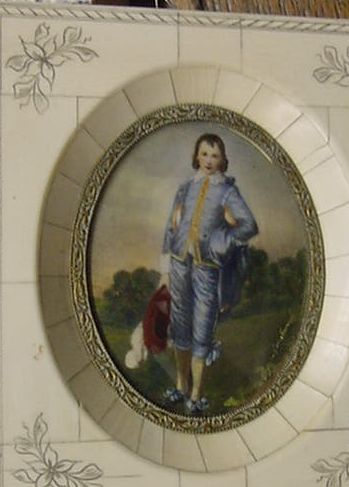 this is an altered copy of romneys blue boy
it is only a sketch - done very quickly
could have been done at the meeting
the boy now looks like gainsborough ~ this is normal and correct


reynolds is reported as addressing gainsboro as
plain gains- borough
while gainsboro was required to address reynolds
as sir joshua.
this explains why the sketch is signed
Mr t. GainS BorougH- in a welch dialect

new bern north carolina ~ 1944
c b foy of new bern north carolina told me the story
his grandfather was david paton of edinborough .
david paton was sir john soane's student and partner
i asked c b foy
what ever hapened to romneys blue boy
"oh its probably somewhere in england"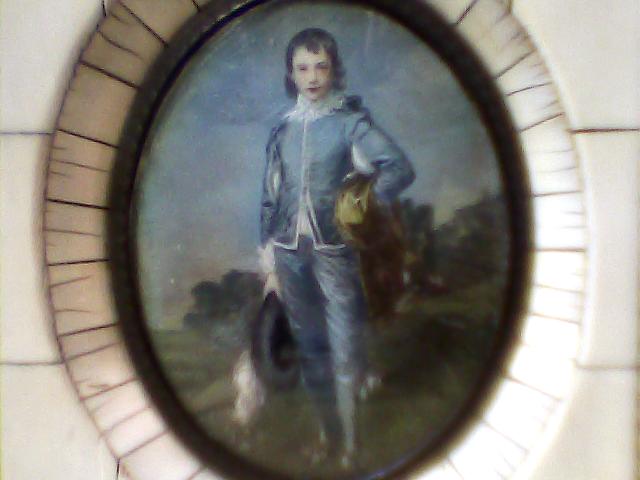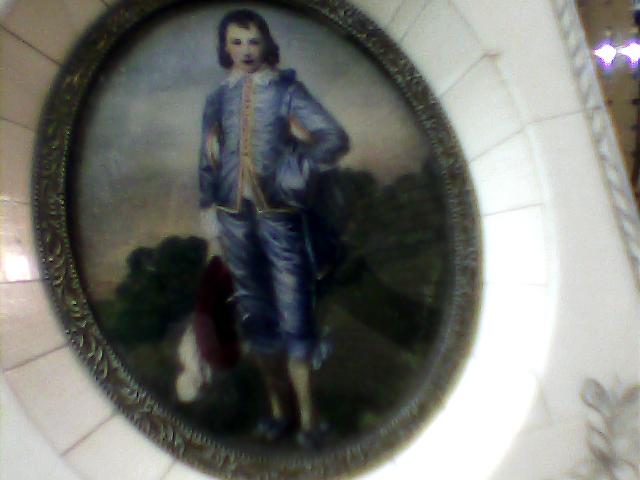 yankee doodle went to london town
the wealthy american is on the " grand tour "

starting at london

ending in italy ~ land of MACCORINI



l
you have enough information to finish
more - to help below
a copy of romnys blue boy

to be sold as romneys blue boy

the real one has a finger print on it

the copyist tried to paint in the print - poor results

signed very crude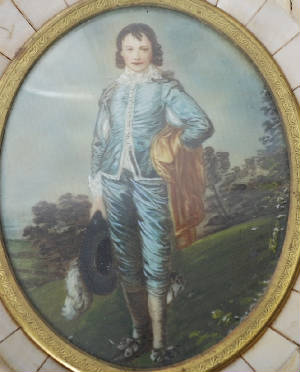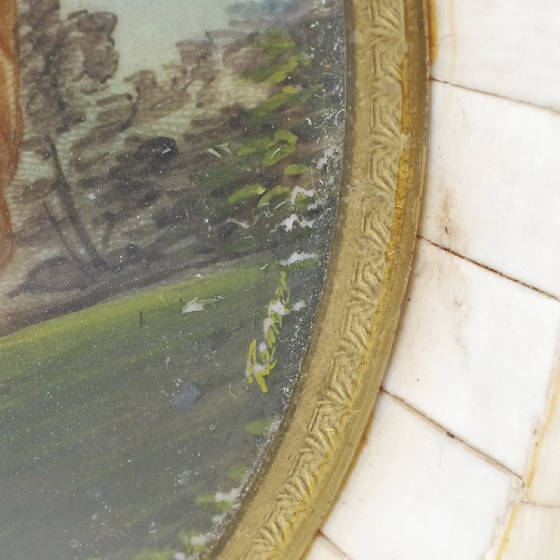 the painted in fingerprint is behind the trees
END







vontut@gmx.us